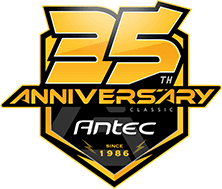 Sleeved Extension
Cable Kit
Blue/Grey
Antec premium Sleeved Extension Cable Kit - Blue/Grey features fully shielded and multi-layered with 16 AWG high-quality copper strands. PC cable combs ensure cable separation and increased airflow while maintaining an organized look inside your PC and keep your cables in a tidy arrangement.
The cable adopts a three-layer braiding design, and the outer layer is ultra-dense braiding. The middle insulation layer features acid and alkali resistance, flame resistance, moisture resistance, mildew resistance, etc.
Premium Interface
The high-quality segment used in the wire rod and a precise combination are machine-made to ensure the stability of the series transmission.
Outstanding Length
The length is 300 mm, which ensures that most users do not occupy the extra space in the cabinet when installing the extension cable.
Magic Shaping
Once these cables are formed,
they will not sag, shrink or expand,
interfering with other components.
Only for Extension
The extension cable kit cannot replace the original wire. It only has the effect of extension.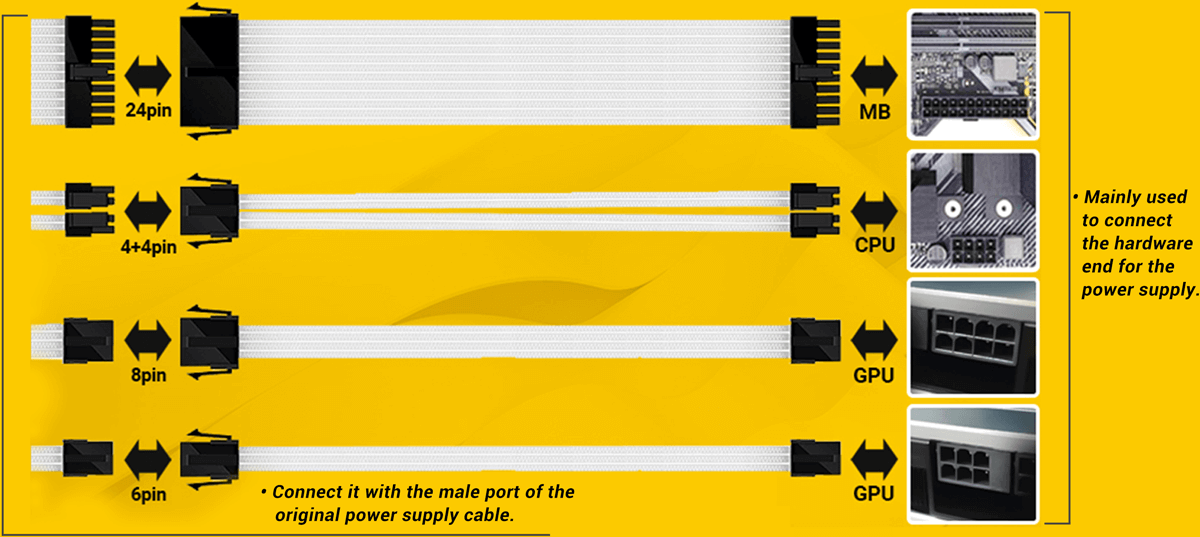 Sleeved Extension
Cable Kit
Blue/Grey
SPECIFICATIONS
Model
PSUSCB30-401-BG/WB
Color
Blue/Grey
Length
300mm
Warranty
2 years
Contents
24pin x 1pc
4+4pin x 1pc
8pin x 2pcs
6pin x 2pcs
UPC#
0-761345-99948-9