What's New
5 Recommended PC Cases with High-End Graphics Card Capability for Crypto Mining
December 03, 2021
China makes an effort to crack down on crypto mining farms. The major cryptocurrency Bitcoin comes with a significant price decline. We are all thrilled to see the pricing of GPUs back to normal. Here are 5 recommended PC cases with high-end GPU capability for you in case you finally have a shot to get a GPU.
China's Government Cracks Down on Crypto Mining
Since May 2021, China's Government has adopted a more firm policy to ban cryptocurrency. Many crypto mining farms in Sichuan shut down after authorities decided to forbid crypto mining. more than 90% of China's bitcoin mining capacity is shut down.
A Significant Decline in the Price of Bitcoin Leads to the Price Dropping of GPUs
The value of Bitcoin dropped by almost 10% after the Chinese government banned crypto mining. Bitcoin prices fall from $30,000 to their lowest value since January. This impact has also strongly affected the fall of GPU prices from 5% to 10%. We are about the see the GPU stock back to a standard level. More and more gamers are thrilled and ready to get a 30 series GPU on hand.
4 Recommended PC Cases with High-End GPU Capability
Before you get the 30 series GPU for your new PC setup or system upgrade, you should check out this guide of our top 4 recommended PC cases with high-End GPU capability. It will never be wrong to make a wish list first before you start your PC-DIY journey.
Dark League
DF700 FLUX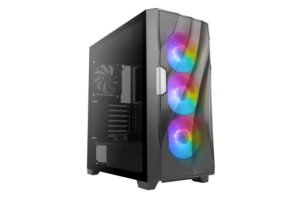 ATX Mid-Tower

Max GPU Length ≤ 405 mm

5 x 120 Fans included

MSRP: $79.99 USD
Dark League
DP502 FLUX
ATX Mid-Tower

Max GPU Length ≤ 405 mm

5 x 120 Fans included

MSRP: $74.99 USD
Dark League
DF600 FLUX
ATX Mid-Tower

Max GPU Length ≤ 405 mm

5 x 120 Fans included

MSRP: $74.99 USD
Performance Series
P10 FLUX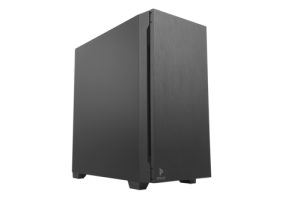 ATX Mid-Tower

Max GPU Length ≤ 405 mm

5 x 120 Fans included

MSRP: $79.99 USD